Description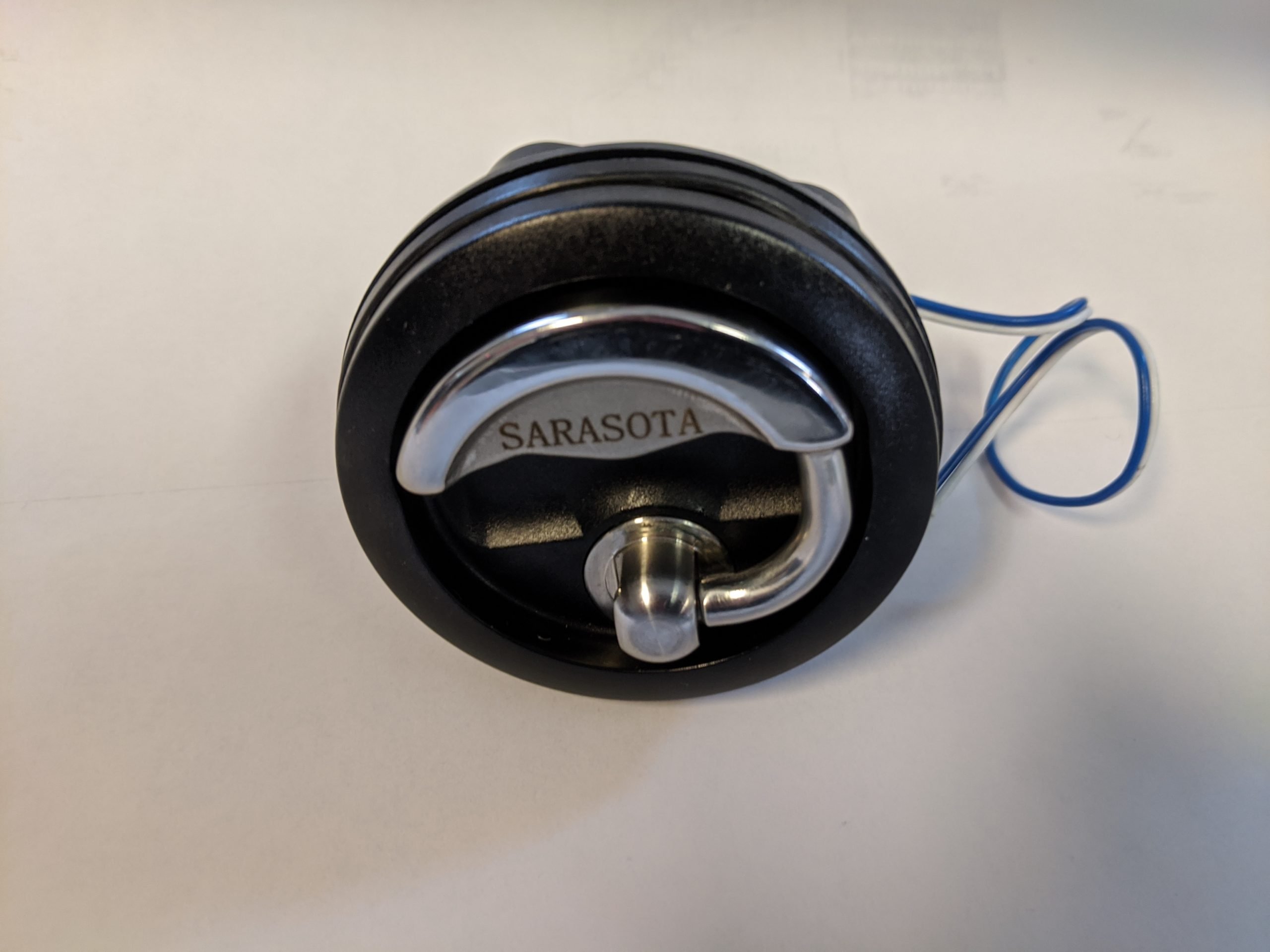 The top strength and watertight SE 1000S.S. Electric Lock Latch can be electrically locked and unlocked from the KC5000 control panel or manually locked and unlocked with a key. Latching or unlatching is a manual operation only. The SE 1000S.S. is ideal for small to medium size storage compartment hatches and doors. The SE 1000S.S. features a comfortable open handle grip that is easy to use even when wearing gloves. SE 1000S.S. is made of engineered plastic composite and stainless steel materials.
• Stainless steel stem & handle
• Black or white plastic body
• Flush mounted
• Stainless steel operating handle arm
• Positive open and closed feel on detent positioned operating handle
• Electrically locked and unlocked from KC 5000 control panel
• Manually locked and unlocked with 2 double bitted keys
• For smooth, upholstered or carpeted surfaces
• Installs into a 2-1/2" mounting hole
• For mounting surfaces 1/8" to 3/4" thick
• Straight and offset cams available
• Shuttered key way and rubber seal offers additional protection from the elements
A straight cam will be sent unless otherwise indicated in order notes.
If you have any questions, please call us at 440-899-9820.