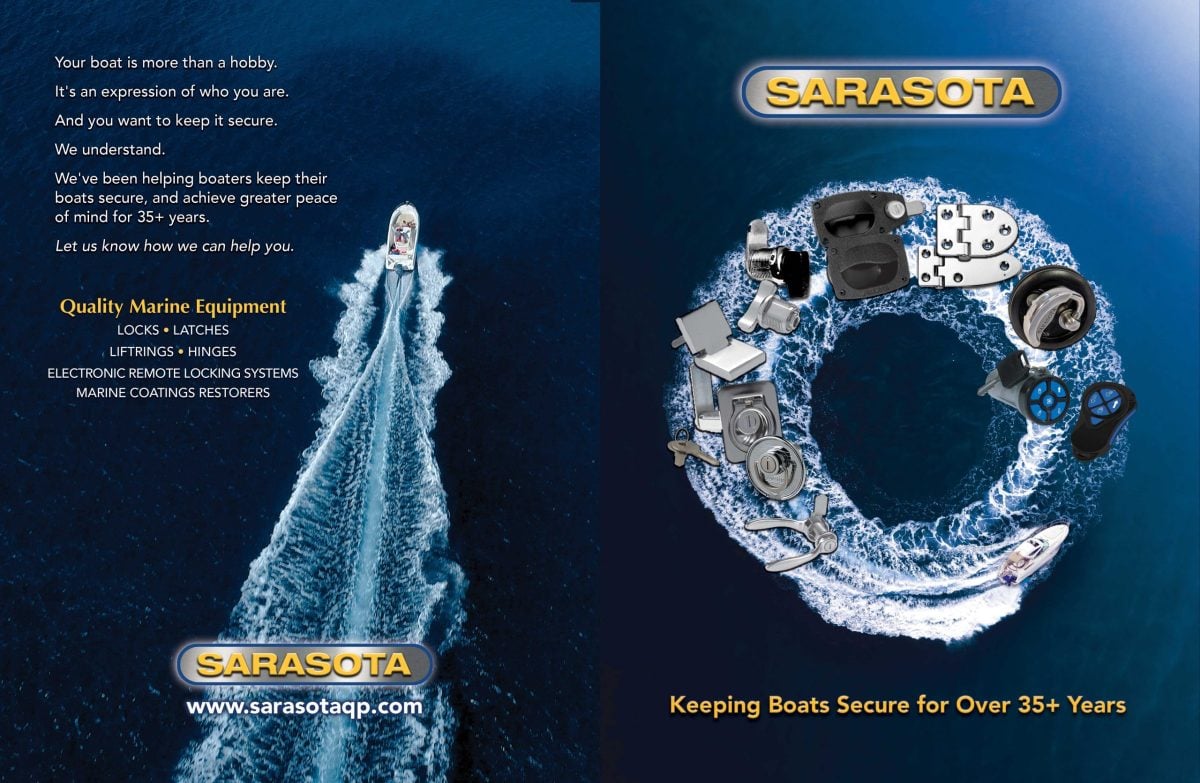 Sarasota Quality Products is a USA privately owned company that prides itself in quickly delivering quality products. 98.5% of all aftermarket and retail orders are shipped the next day. You can easily order through our website or call our friendly customer service team at 440-889-9820. Our return rate was less than 0.001% last year. You order it. You can use it and be confident it will perform right out of the box.
Our OEM business comprises familiar boat manufacturers who build many of the boats you enjoy today—making us the perfect source for additional items like locks, latches, and hinges, as well as the ideal replacement for that 20+ year boat needing a little tender-loving care.
Along with our core products of locks, latches, and hinges and keeping with our front-line innovation, we hold the country's only patent for a remote key fob locking system– The Key Captain Boat Locking System. With the click of a button, it will:
Lock all latches and hatches, eliminating onboard theft while you are not at your boat with chirp
Automatically turn on and off lighting in and on your boat
Turn on and off auxiliary power or bilge blower while fueling
If you trailer your boat, lift and lower your outboard engine when going in and out of the water
If you are looking for quality, quick delivery with an impressive two-year guarantee on all our products, you have come to the right place. We look forward to you becoming one of the thousands of satisfied Sarasota Quality Products customers.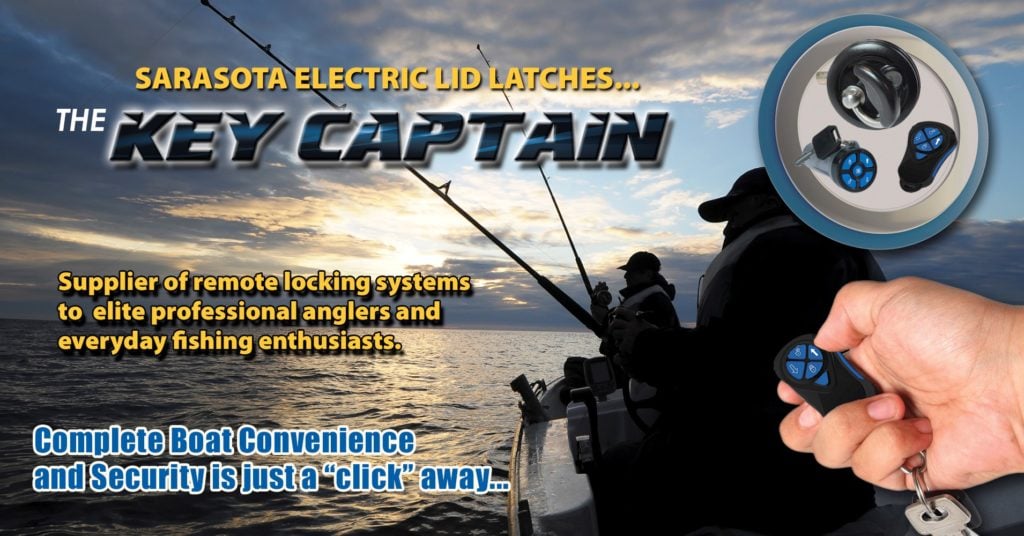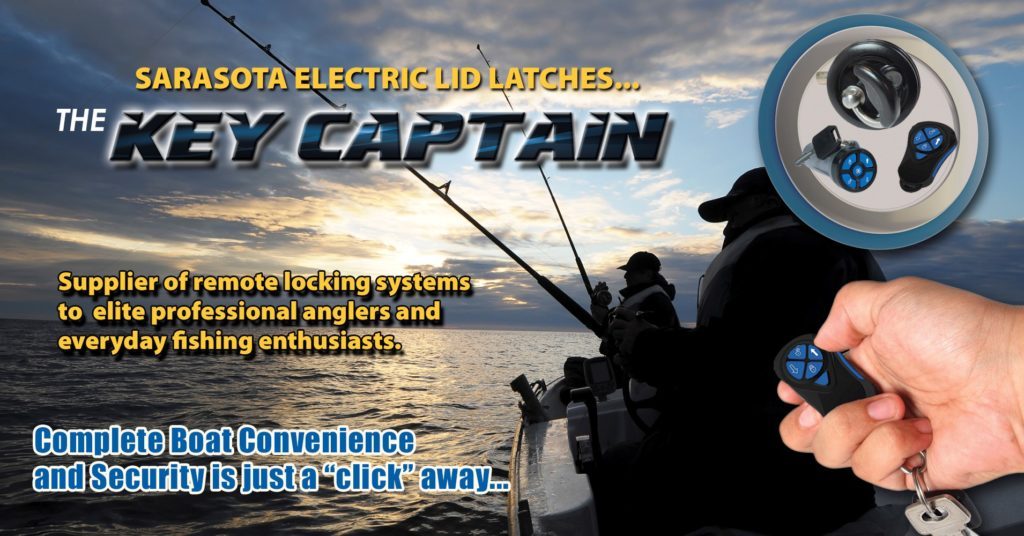 Kevin Van Dam, Ott DeFoe, Tim Horton, and Edwin Evers use The Key Captain on their boats. Check out our videos page to hear their testimonials!
Testimonial
I received my order of five TH800 Thumb Turn Latches and six F100-25 cams today and I am very happy with the speed of your shipping for my order.

Furthermore, I wish to thank you for including five of the F100-25 cams in the price of the latches, and not the 2 inch straight cam that I received from my initial order.

Today, I installed three of the latches on my 23 foot Proline center console boat. They fit perfectly, and I'll have to work at installing the remaining two.

I am very excited that I can still find decent quality marine hardware. I will mention your company as a source of these fittings on the Proline boat forum.

Bruce, a very satisfied customer