No matter how new your boat might be, it will not look its age if you don't take care of it. Problems like drab old aluminum, rust stains on fiberglass, and old adhesives and sealants can affect a boat's appearance until it doesn't look good on the water. Part of the fun of owning a boat is being proud of your vessel.
Here are five ways to make your boat look new again. Every winter, while it's in storage (or just before you are ready to take it out), you should make time for these five things.


1. Cleaning and brightening aluminum that's gone drab.

Aluminum is light, inexpensive, and can look bright and attractive. It will go drab if you don't take care of it. If you want to restore your aluminum to its previous luster, use a boat aluminum cleaner. Here's an article about the 14 best cleaners.
2. Removing algae, rust, and water stains on fiberglass.

Overall, fiberglass is attractive and durable—that's why it's used so heavily in boats. But that doesn't mean it's not susceptible to algae growth, rust, and water stains over time. If you don't take care of your fiberglass, your boat's appearance suffers.
One of the easiest ways to restore fiberglass to its old sheen is to purchase a fiberglass cleaner. Here's an article about cleaning a fiberglass boat.
3. Restoring your boat's paint.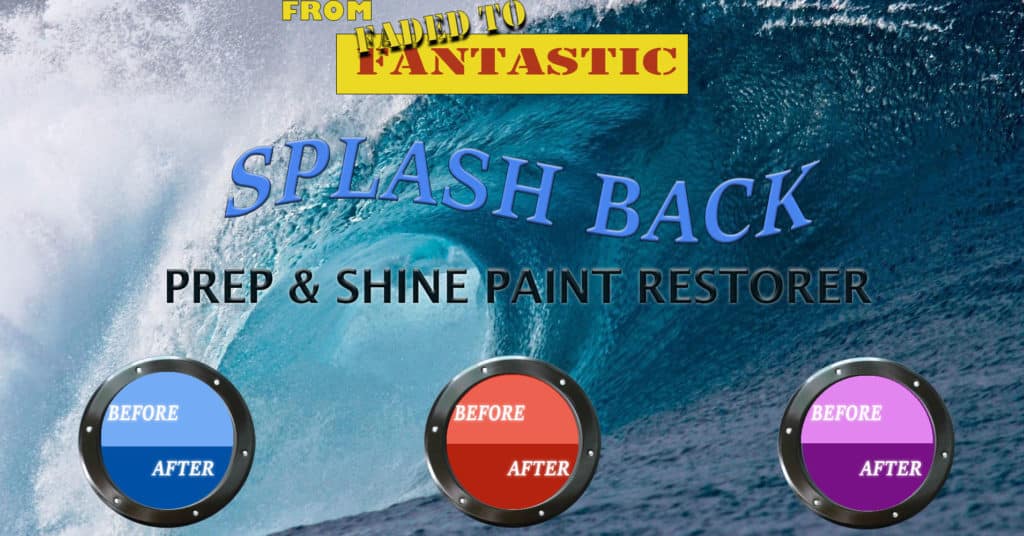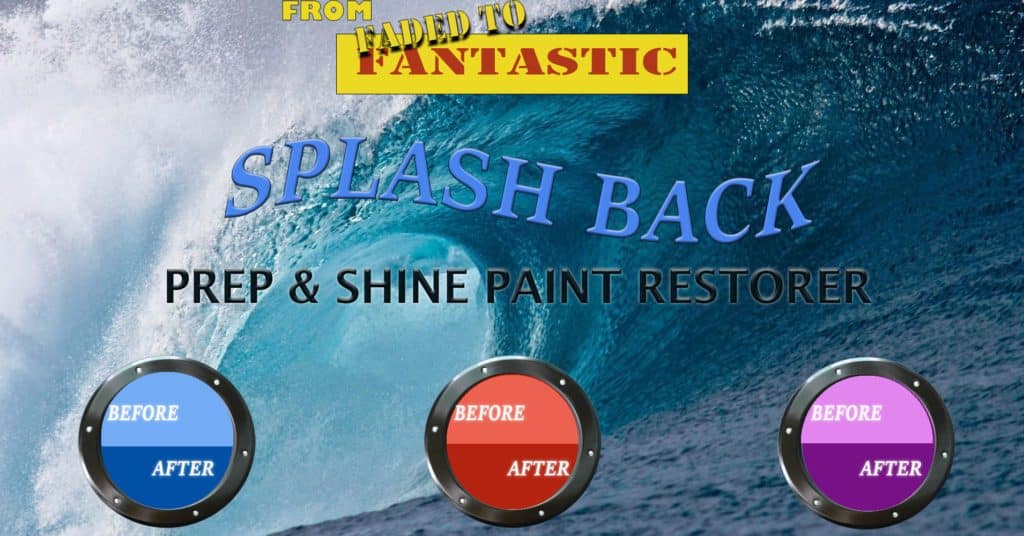 Splash Back is a new way to enhance the appearance of your used boats and support equipment. When you use Splash Back, you will realize a time-saving, cost-effective alternative to waxing or repainting.
With Splash Back, you will see an immediate increase in the sales potential of your used boat inventory at a minimum cost.
Sarasota Quality Products can answer your questions and discuss your interest in using or distributing Splash Back to your customers. Our emphasis is on creating safe products for the user and the environment. The product was developed utilizing agri-based ingredients.
4. Getting rid of old adhesives and sealants.
You might be diligent about applying adhesives and sealants to your boat, but when you have too much, it gives your boat the appearance of barely holding together. An adhesive and sealant remover removes those excess adhesives and sealants and helps eliminate that patched-together look that prematurely ages your boat.
5. Saying goodbye to mildew once and for all.
Mildew is sometimes more about smells than appearance, but you can't have a boat with the scent of mold in the air. Use an easy spray-on bottle mold remover to give your boat the deep cleaning it deserves.