If you are looking for great Christmas presents for your kiddos, look no further than this list. We have recommended fishing and outdoor gear for every age from 3 to 18!
If you buy one of the items below, we'd love to hear what you think about them!
For Children Ages 3+: Learning Resources Pretend & Play Fishing Set
If your kid is too small for an actual angling session, yet your little one shows an interest in learning more about this activity, this fishing set might be of interest. Here is the scoop:
Encourage imaginative play, satisfactory motor skill growth, hand-eye coordination, and social skills
With an embedded magnet, kids can play hooking the catch of the day – all day long
The 11 piece set includes a tackle box, vest, fishing pole, three fish, three worms, fishing net, and activity guide
$24 from Amazon
For Children 4-6: Shakespeare Lighted Kit Combo
Each Shakespeare kit comes with a practice casting plug. It also includes an all-in-one rod and reel, complete with line, so everything one might need to get started can be found in the box for one of their Christmas presents.
$15 at Cabela's
For Children 4-6: Mini Explorer Vest and Hat Costume
If your kid shows interest in exploring nature, fishing, and other outdoor activities, there are great chances of getting that much-desired smile on your little one's face if you go for this Mini Explorer set. The pack includes a hat and a vest that will comfortably get your kid ready to engage in new outdoor adventures.
The hat will ensure hours in the sun or wind and is made with high-quality fabrics that protect various elements. In addition, it features an adjustable strap so that you can find the best fit for your little one. 
For Boys & Girls 7-18+: Water Slip-On Shoes
Designed for outdoor activities that involve lots of water or wet environments, slip-on shoes are an option you might want to add to your list if you wish for a practical gift for your kids that will keep them comfortable when out there. Make sure they come with a rubber sole that not only resists wear but also is anti-slip.
Various Outlets, Various Prices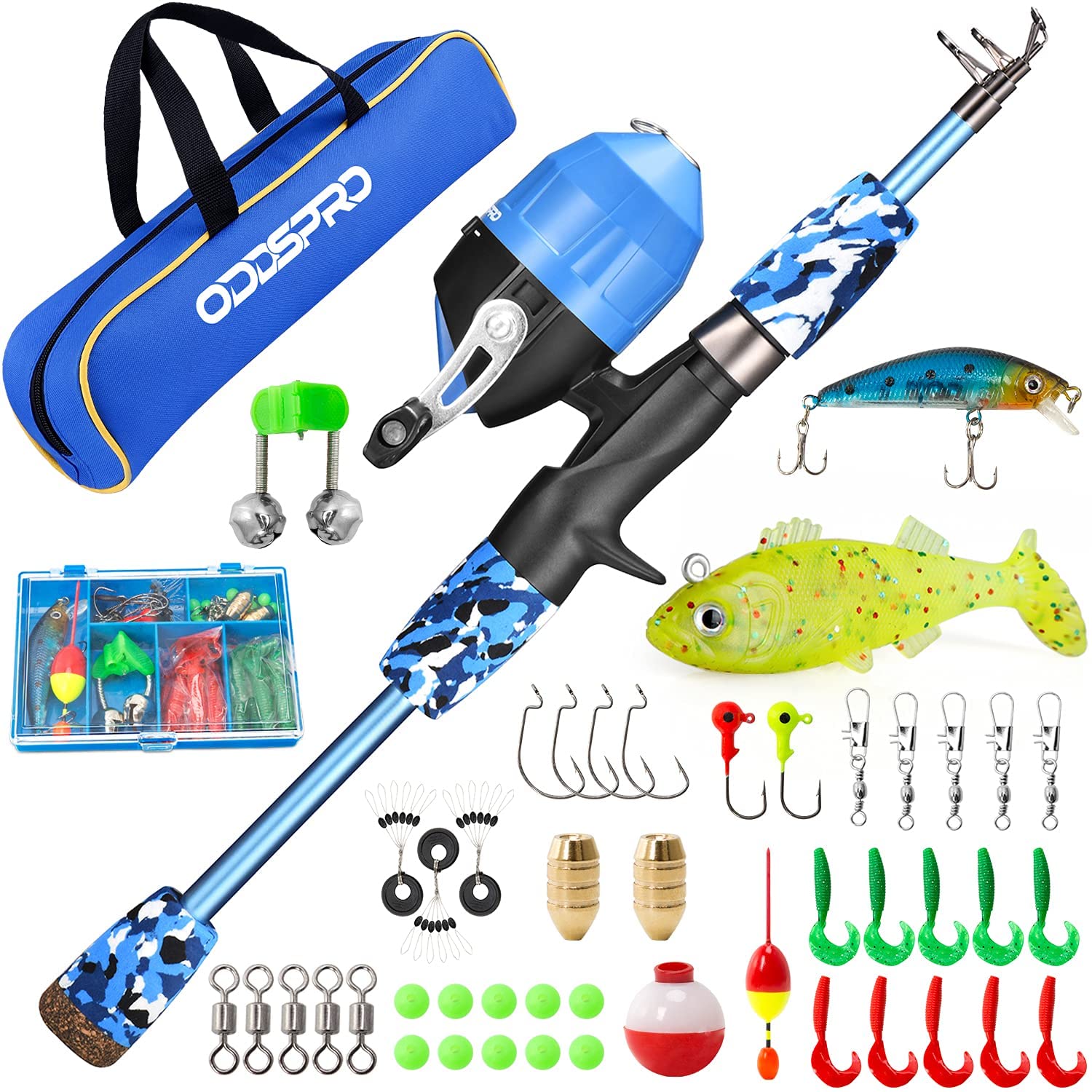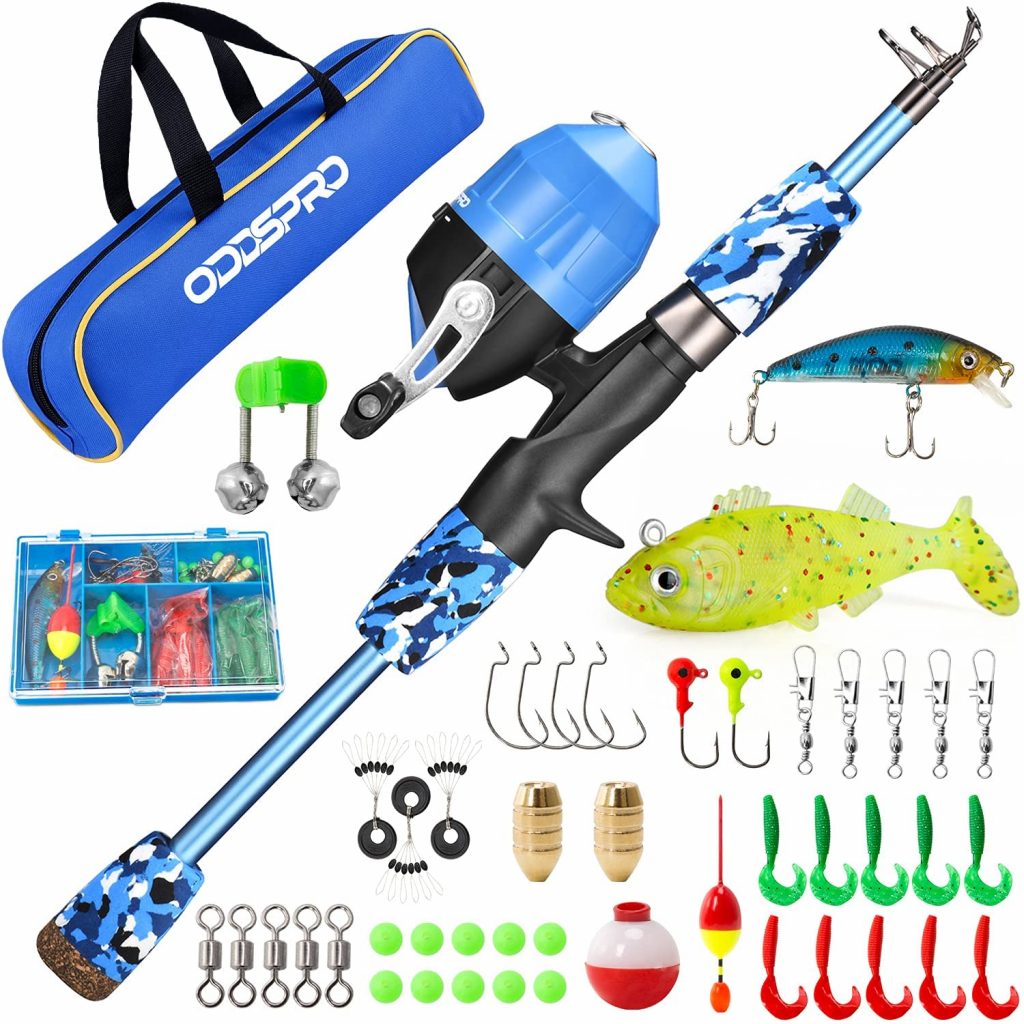 You will get more than just a rod and reel combo when you opt for this ideal fishing gift for kids. The set is complete with a fishing line and a comprehensive tackle box that includes sinkers, crankbaits, lures, and many other accessories adapted to various situations.
Another thing you will like about this set is that all the included parts are packed in a colorful bag that's easy to carry. In addition, the epoxy used for constructing the rod makes it durable, while the EVA handle offers a perfect grip.
$32 from Amazon
For Children 7-12: Hook-EZE Knot Tying Tool
This is a fishing knot tying tool for your fishing gear. Cover fishing hooks on fishing poles and travel safely. Built-in stainless steel line cutter. Suitable for saltwater and freshwater fishing, perfect for use in a kayak and ice fishing. Hook-Eze also helps tie swivels, jig heads, and speed clips for attaching lures or other rigs, including a small variety of flies. Suitable for tackle used for smallmouth and largemouth bass, carp, walleye, perch, and crappie.
$10 from Dick's Sporting Goods
For Teens: Wild River by CLC WT3604 Tackle Tek Nomad Lighted Backpack & Four PT3600 Trays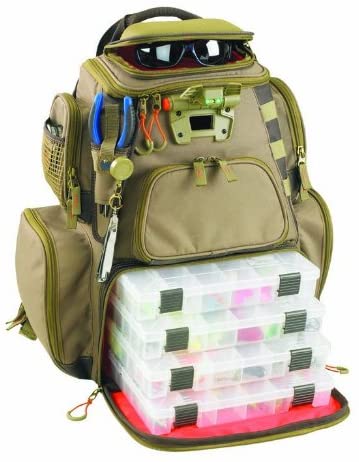 This tackle backpack comes equipped with battery-powered LED lighting, plier sheath, sunglasses case, retractable lanyard, tackle trays, and a rain-proof cover.
$180 from Amazon
Happy Holiday Shopping from Sarasota Quality Products
Sarasota Quality Products has produced marine and other industrial hardware, locks, marine latches, and stainless steel hinges since 1983.
Our boat products are found on many recreational boats built in the United States, including bass boats, pontoon boats, runabouts, ski boats, deck boats, offshore fishing boats, flats boats, aluminum fishing boats, and center console boats.