Now is the best time to start shopping for bass boats as the 2020 models are being retired, and the 2021 ones are making their introductions. Here are the four bass boats in 2020, as ranked by TripSavvy.
Please remember if you want to install The Key Captain remote locking system on your boat while at the dealership, we'll coordinate your installation with your dealer.
Here are the best bass boats.
Best Overall: The Puma FTD
The Puma FTD continues its legacy as one of the most popular models in the Bass Cat Premium category. At 20'4″ in length, it carries the necessary footprint for maneuverability in tight areas. The forward recessed foot pedal positions anglers for pinpoint accuracy and efficiency at all times. When it's time to head offshore, the 94″ beam will give you the confidence to span waves without sacrificing stability. Twin 26-gallon fuel tanks provide the range to make it out there and back with no worries.
Price: $69,000
Runner Up: Nitro Z21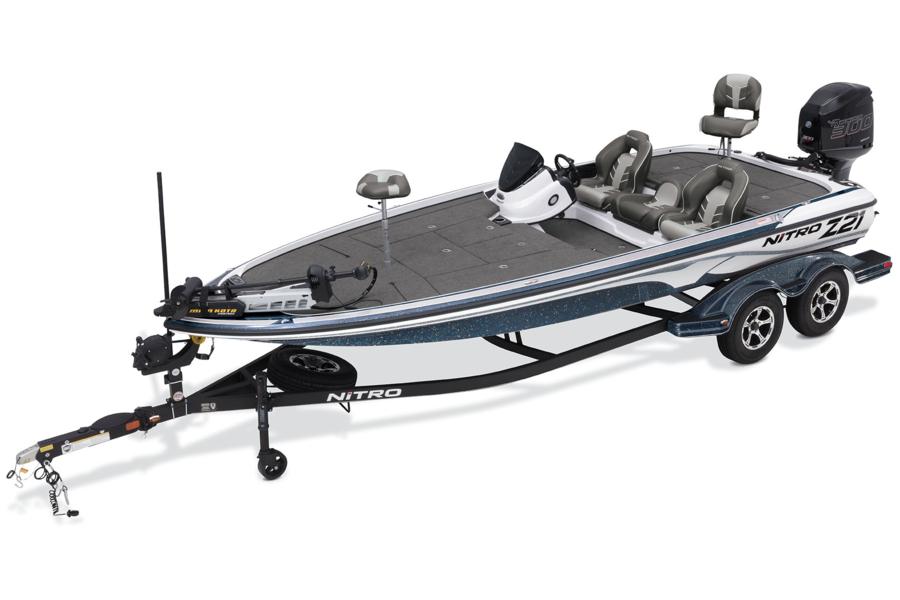 Bred to be a champion, the NITRO® Z21 is our most advanced bass boat, designed with Bassmaster Classic Champions Kevin VanDam and Edwin Evers. The Z21 is our biggest performance bass boat, but doesn't it doesn't sacrifice speed and performance for size. It's got room at the console and the bow for flush-mounting 12″ fishfinders, plus a heavily-insulated cooler under the step up to the bow deck. Low-profile gunnels feature integrated nav lights, and advanced deck drainage keeps your gear dry in the roughest conditions.
Price: $45,600
Best Under $30,000: Ranger Z175
The Z175's tournament-inspired design is evident from bow to stern and is complemented by spirited, economic performance. An 8-foot rod box and gel-coat-lined, insulated step cooler, massive starboard storage, and integrated tool holders highlight the front deck. At the same time, power is provided by 115 horses hung on an integrated setback for peak performance. The cockpit features premium seats covered in marine-grade vinyl for sharp looks and all-around comfort, while the cantilevered console delivers more space and houses standard Lowrance® electronics. The timed, aerated livewell is flanked by a pair of oversized storage boxes in front of easy-to-reach battery access. Complementing the on-water performance of the Z175 is a hand-built Ranger Trail® trailer that's custom made for years of peace of mind off the water. The swing-away trailer tongue makes this compact rig even shorter for more storage options. Each time you back it down the ramp, the Z175 boasts prominent features and a big attitude.
Price: $30, 500
Best Aluminum: Crestliner 1750 Bass Hawk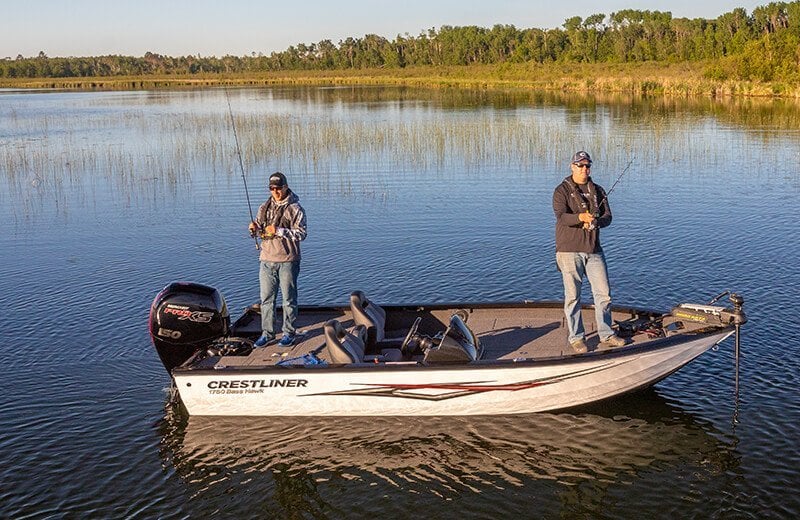 Whether you're angling walleye, muskie, or bass, this multispecies Deep-V hull fishing boat can take you where you want to go. You can easily navigate from the dock to the main lake basin, and then over to your favorite shallow water fishing hole from the new, premium console, which features multifunction chrome gauges, space for 12″ flush mount electronics, and much more.
The all-welded wide beam hull adds extra stability, and the variable degree deadrise allows you to make tighter turns and still feel in control. In addition to massive casting decks at the bow and stern, the amount of accessible storage is incredible. The 1750 Bass Hawk comes standard with a large 28-gallon livewell and an illuminated center rod locker that can hold up to 15 rods up to 8′. It all adds up to a zero-compromise, multispecies-catching machine.
Price: $30,700
About Sarasota Quality Products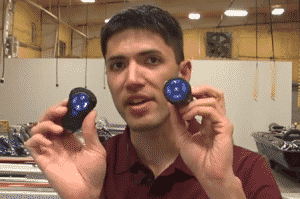 Your boat is more than a hobby. It's an expression of who you are. And you want to keep it secure. We understand. We've been helping boaters achieve greater peace of mind for 35+ years.  Let us know how we can help you by calling 440-899-9820 today!